Keyword: Gaming
Reisen Sie als König der Strassen durch Europa, als Lastwagenfahrer, der wichtige Ladungen in weiter Ferne zustellt! Mit dutzenden Städten aus Großbritannien, Belgien, Deutschschland, Italien, den Niederlanden, Polen und vielen mehr wird Ihre Ausdauer, Ihr Geschick und Ihre Geschwindigkeit bis...
Sonderpreis
---
MOTHERGUNSHIP
? DAILY DEAL ? Save 35% on MOTHERGUNSHIP
verbindet Kugelhagelhölle mit FPS-Genre und bietet eine der größten Waffenanpassungsoptionen in Videospielen.
Fertige Waffenmonstrositäten, kämpfe gegen riesige Endgegner, und besiege eine Alien-Roboterarmada, die die Erde erobert hat.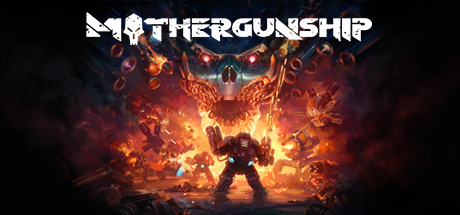 ---
? DAILY DEAL ? Save 50% on Railway Empire!
In Railway Empire behaupten Sie sich mit Ihrem Eisenbahnemperium gegen die gerissene Konkurrenz und führen Ihr Unternehmen erfolgreich ins 20. Jahrhundert.
---
Free veteran membership for German Unity Day
THIS PROMOTION HAS NOW ENDED

Soldiers from all over the world join together in Heroes & Generals to make a difference. To make friends. And to be victorious in the battles and the war.

Today, 3rd of October is German Unity Day, which is the national day of Germany. It commemorates the anniversary of German reunification in 1990.

For this reason we are giving all players in Heroes & Generals a nice free voucher with 24 hours of veteran membership that you can make use of no matter where in the world you are from.
---