Keyword:
Beyond the Baltic Sea DLC brings to Euro Truck Simulator 2 the countries of Lithuania, Latvia and Estonia, parts of western Russia, and the south of Finland.
Dozens of new cities, towns, ports and villages, new industries, thousands of kilometers of roads await. You'll drive through vast swathes of low lying, verdant landscape, dotted with relics of past ages, as well as stark reminders of the great upheaval of the last century. For the first time you will drive into Russia and visit the great northern metropolis of Saint Petersburg. Going further, you will enter populous and industrially rich regions of Finland, where you can enjoy the unique experience of driving efficient High Capacity Transports.
You'll meander your way around lakes and rivers, and forests of pine and birch will often close upon you as you journey through these countries of quiet, subdued beauty. Welcome to the lands beyond the Baltic Sea…
Over 13 thousand kilometers of new in-game roads
Lithuania, Latvia, and Estonia to explore
Southern Finland containing major cities and industry
Russian territory including Saint Petersburg and Kaliningrad
24 new major cities and many smaller towns
Characteristic Baltic architecture
Famous landmarks and recognizable places
Brand new unique 3D-assets
Lush climate accordant vegetation
Local AI trains, trams, and traffic cars
Over 30 new local company docks and industries
Finland-only High Capacity Transport (a tractor and two long trailers)
Baltic-region achievements to unlock
https://eurotrucksimulator2.com/buy.php#balt
---
Reisen Sie als König der Strassen durch Europa, als Lastwagenfahrer, der wichtige Ladungen in weiter Ferne zustellt! Mit dutzenden Städten aus Großbritannien, Belgien, Deutschschland, Italien, den Niederlanden, Polen und vielen mehr wird Ihre Ausdauer, Ihr Geschick und Ihre Geschwindigkeit bis...
Sonderpreis
---
MOTHERGUNSHIP
? DAILY DEAL ? Save 35% on MOTHERGUNSHIP
verbindet Kugelhagelhölle mit FPS-Genre und bietet eine der größten Waffenanpassungsoptionen in Videospielen.
Fertige Waffenmonstrositäten, kämpfe gegen riesige Endgegner, und besiege eine Alien-Roboterarmada, die die Erde erobert hat.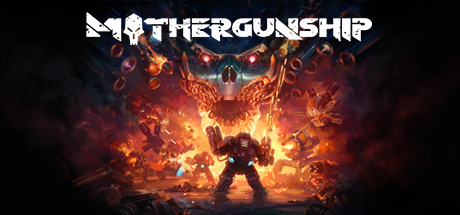 ---
? DAILY DEAL ? Save 50% on Railway Empire!
In Railway Empire behaupten Sie sich mit Ihrem Eisenbahnemperium gegen die gerissene Konkurrenz und führen Ihr Unternehmen erfolgreich ins 20. Jahrhundert.
---
Free veteran membership for German Unity Day
THIS PROMOTION HAS NOW ENDED

Soldiers from all over the world join together in Heroes & Generals to make a difference. To make friends. And to be victorious in the battles and the war.

Today, 3rd of October is German Unity Day, which is the national day of Germany. It commemorates the anniversary of German reunification in 1990.

For this reason we are giving all players in Heroes & Generals a nice free voucher with 24 hours of veteran membership that you can make use of no matter where in the world you are from.
---
So, wie jeder sehen kann, ist das "alte" Design auf der Seite hochgeladen und die Umsetzung auf Ilch2.0 voll gelungen.
Ich möchte mich nochmals bei Slipi bedanken, der dies ermöglicht hat.
---
Design
Heute oder doch erst Morgen wird das Design aufgespeilt.
---
Aufbau des #SiV| Clans
Neuaufbau der Seite...
---
Willkommen beim Ilch CMS!
Dies ist dein erster Artikel mit dem Ilch - Content Management System
Bei Fragen oder Probleme im Ilch Forum melden.
Viel Erfolg
Ilch
---